"Elizabeth is a great middle between tech builds and business partners."
- Martin, founder of Pluto
XapiX (API transformation platform)
XapiX (xapix.io)
> B-to-B data transformation platform built for enterprises with legacy data.
Started in 2015 by 3 founders, they graduated in Jan 2017 from Techstars IoT program and in March, Elizabeth joined as head of product.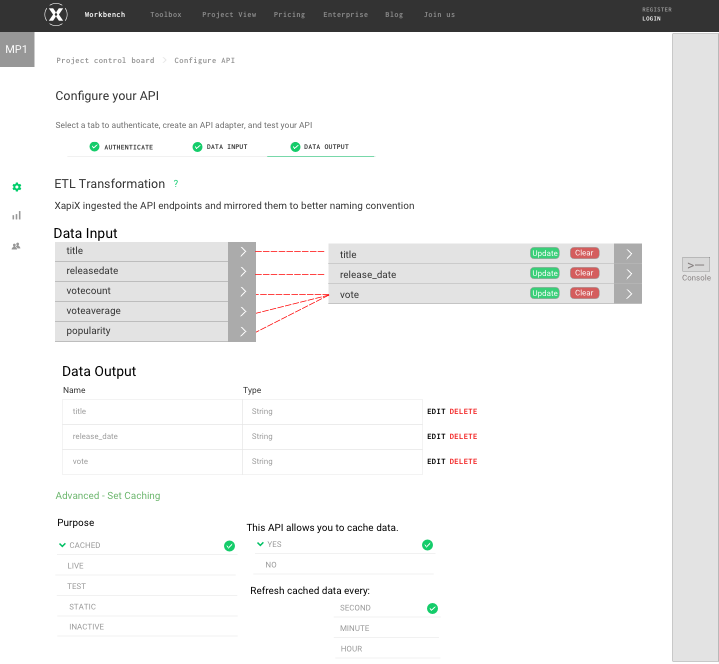 During her time, Elizabeth completed 2 major development projects, managed the 8-10 person engineering team, pitched for the company, and conducted client meetings.
As a product manager, she ran dozens of user tests with junior, mid, and senior developers, ultimately making it much more user friendly by revamping the language, education modes, and lowering the complexity to understanding the XapiX user flows.
March-October 2017
> Revamped UI of product
> Managed engineering team